Quality
Quality is the upmost important and essential requirement in our company culture.
AGRI-PRO AMBIENTE operates under a high quality control system, according to Quality Management Principles ISO 9001:2008, since December 2010.
We thrive in training our technicians, focusing not just on knowledge, skills and abilities but also on teamwork, in order to maintain highly specialized technical and human standards.
The company also has an Acoustic Laboratory, an IPAC (Portuguese Institute of Accreditation) accredited test facility (NP EN ISO/IEC 17025:2005).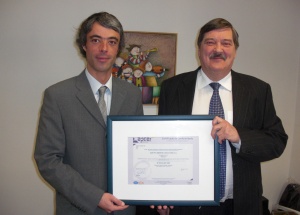 Copyright © 2018 Agri.pro Ambiente | by JRPinto | Powered by LV Engine